The NSA mirrored version of Facebook
Awareness Please Facebook Friends
Family Survival Protocol - Microcosm News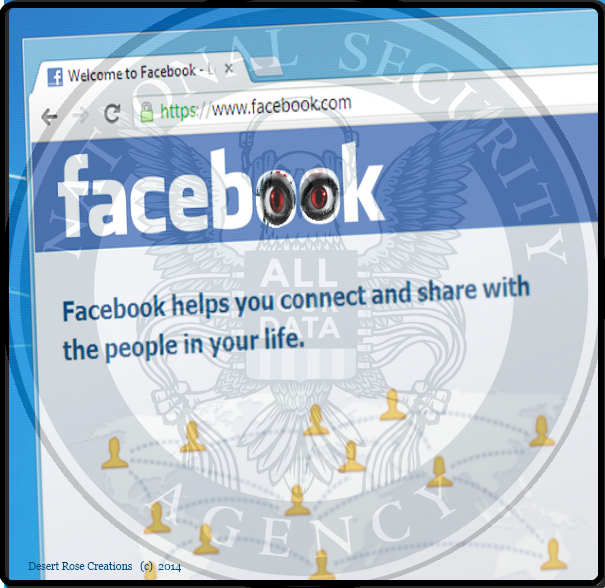 Desert Rose Creations  (C)  2014
…..
Snowden Docs Expose How the
NSA

"Infects" Millions of Computers, Impersonates Facebook Server
democracynow
New disclosures from Edward Snowden show the NSA is massively expanding its computer hacking worldwide. Software that automatically hacks into computers — known as malware "implants" — had previously been kept to just a few hundred targets. But the news website The Intercept reports that the NSA is spreading the software to millions of computers under an automated system codenamed "Turbine." The Intercept has also revealed the NSA has masqueraded as a fake Facebook server to infect a target's computer and exfiltrate files from a hard drive. We are joined by The Intercept reporter Ryan Gallagher.
Transcript
This is a rush transcript. Copy may not be in its final form.
AMYGOODMAN: We…
View original post 790 more words