Uruguay faces UN backlash for legalizing pot
Great … if the UN wasn't so childish it would take the opportunity to see how this works out in Uruguay ..they are so control oriented … they don't give respect to the wants of humanity … no more big pharma … we want cures not profits for others .
Family Survival Protocol - Microcosm News
Published time: December 12, 2013 13:52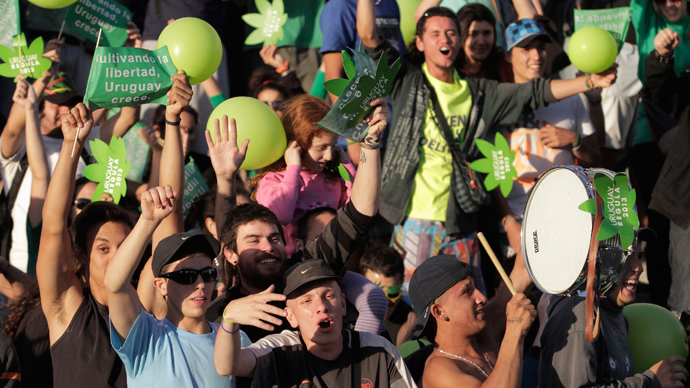 Uruguay is facing criticism, as the UN's drug body, supporting the International Narcotics Control Board (INCB), lashed out at the country for allegedly breaking international law, after it legalized the consumption and growing of the plant on Tuesday.
"Uruguay is breaking the international conventions on drug control with the cannabis legislation approved by its congress," said the INCB, citing several reasons why it thinks Uruguay has made a mistake, among them the purported health risks associated with the plant's use, the drug body said on its website.
Uruguay has become the first…
View original post 421 more words