Save Skouries,Save yourselves
Another Corporate Decision …..
The Diary of my Insomnia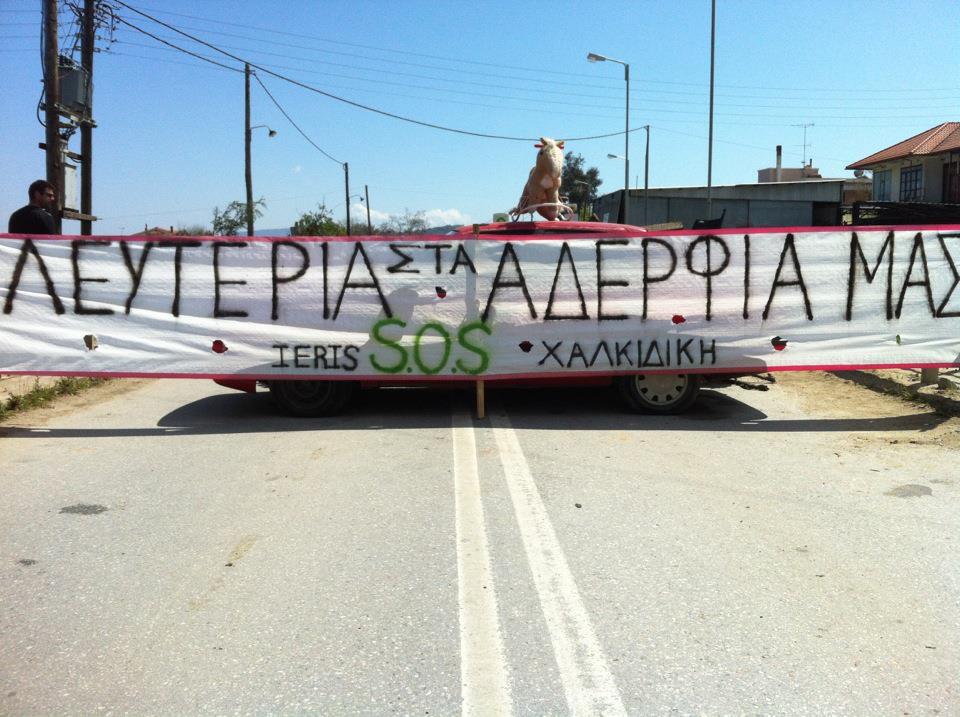 One more tweet reaching my end
Skouries is located in the Chalkidiki Peninsula threatened by the uncontrollable actions of the Eldorado mining company(Canada based) The austerity struck Greece has an INCOMPETENT government at this point,NON accepted by the majority of the voters,AN IMPOSED government to serve alien profits,so please make this viral,make the Skouries hashtag viral,a tiny place in N.Greece threatened by a monster Gold mining Company:The Eldorado one.
This picture came to my Twitter from a Retweet,it came from Germany. Let's protect our earth.We have a good fight to give.