OrganicREADY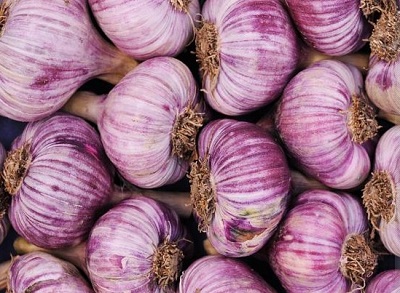 Garlic
Raw garlic is an herbal "wonder drug," as it has antibacterial, antiviral, and antifungal properties.  Garlic also contains the active ingredient allin, which hinders free radicals from spreading throughout the body.
Raw Acai
Raw acai is a purple berry that grows in the Amazon Rain forest and has been a staple cource of vitamins and nutrients for native Amazonians for centuries.  The fruit tastes like a vibrant blend of berries and chocolate, and is packed with polyphenol anitioxidants, amino acids, and essential fatty acids.
Raw Tomatoes
Raw tomatoes contain te rare and strong antioxidant lycopene, which is an essential nutrient for the body's lymphathic system.  Tomatoes are also a great source of vitamin C, which boosts the body immune system.
Raw Citrus Fruits
Raw citrus fruits – such as grapefruit, orange, lemon and line have high concentrations of vitamin C and flavonoids…
View original post 150 more words